Choosing gifts for your bridesmaids & bridal party can be overwhelming.  As a bride-to-be, you want to make sure your bridesmaids feel appreciated and valued for their support and friendship leading up to your big day.  When it comes to picking the perfect bridesmaid gift, it's important to consider your bridesmaids' individual personalities and interests.  You don't want to get them something cheesy or too expensive, but you also don't want to spend lots of money on something that has no thought or feeling behind it.  One way to make your bridesmaids gifts extra special is to personalize them with your bridesmaids' names or initials. This can be a simple and affordable way to add a touch of uniqueness to your gifts, and it will show your bridesmaids that you put thought and effort into choosing their presents.  Many brides also choose to make their bridesmaids' experiences special. They might do a bridesmaid proposal, treat their bridal party to a fun and exclusive event, or even just shower them in fun, bridal party gifts. While bridesmaid gifts certainly aren't required, it does show those you are closest to, how much you love and appreciate them. 
So, if you like the idea of giving your bridesmaids a special little "thank you", but are unsure where to start, we are sharing our top 15 Bridesmaid Gift Ideas that will make your wedding planing a bit easier! 
 Looking for something simplel and unique?  These personalized bridesmaid proposal keychains are not only affordable but useful!  These macramé keychains come in dozens of colors, with each keychain and proposal card being personalized with your recipient's name for a thoughtful handmade gift for each of your bridal party members.  They will Love them!

Every girl can use an extra water bottle on hand. So why not gift her one with her unquie birth flower symbolic with the month she was born.   These tumblers are multifunctional and make a great add-on gift for a bridesmaid box or gift bag.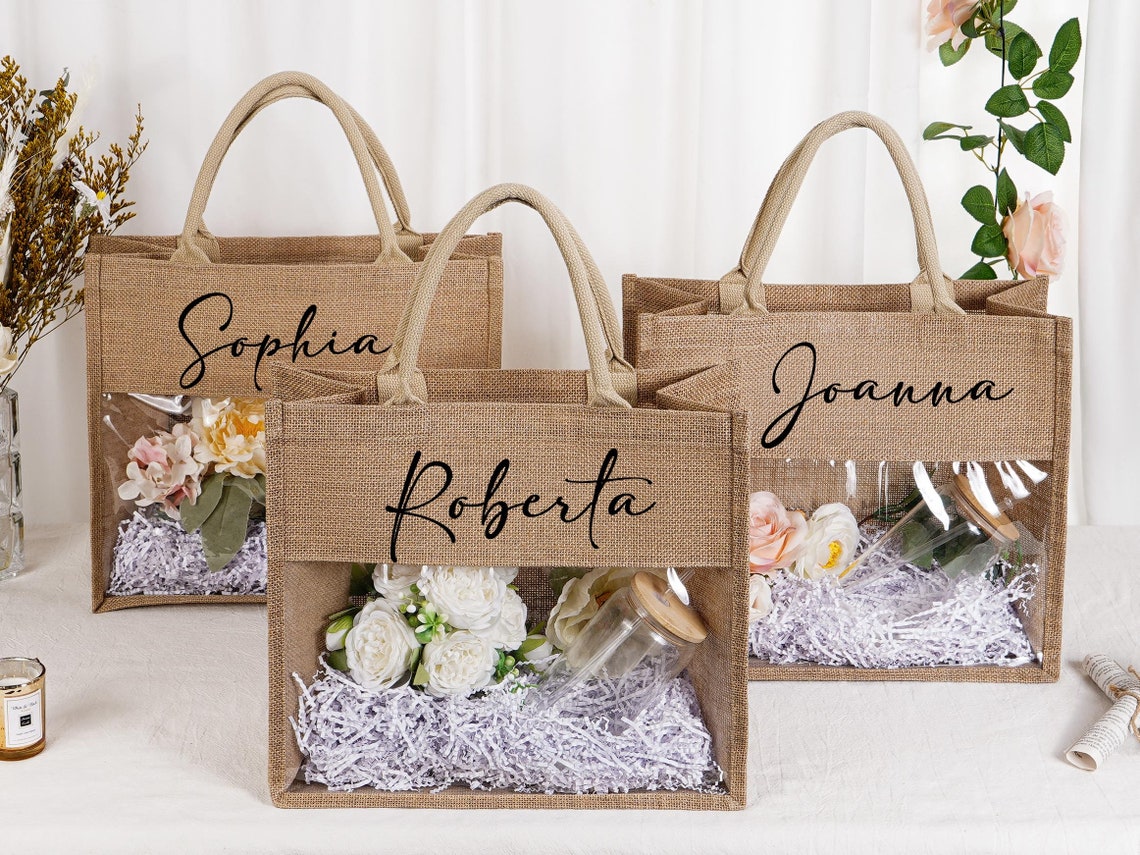 Earthy, stylish, and super practical, this burlap tote is the perfect wedding item for the ladies at your wedding, or even for you! This burlap tote bag is eco-friendly and very spacious. It can contain your wedding essentials such as makeup for retouching, a hand fan to beat the heat, your phone, and basically everything that you will need. This gift won't end up in the closet after the wedding it will be used for beach days, shopping or at the next wedding! 
These slippers are perfect for your Bridesmaids on the morning of your wedding day or dancing the evening away during your reception.   Add them to your bridesmaid proposal boxes, bachelorette survival kits, or hand them out on your wedding day. Each soft faux fur pair of slippers can be personalized with a Name, Wedding Role or you can leave them blank.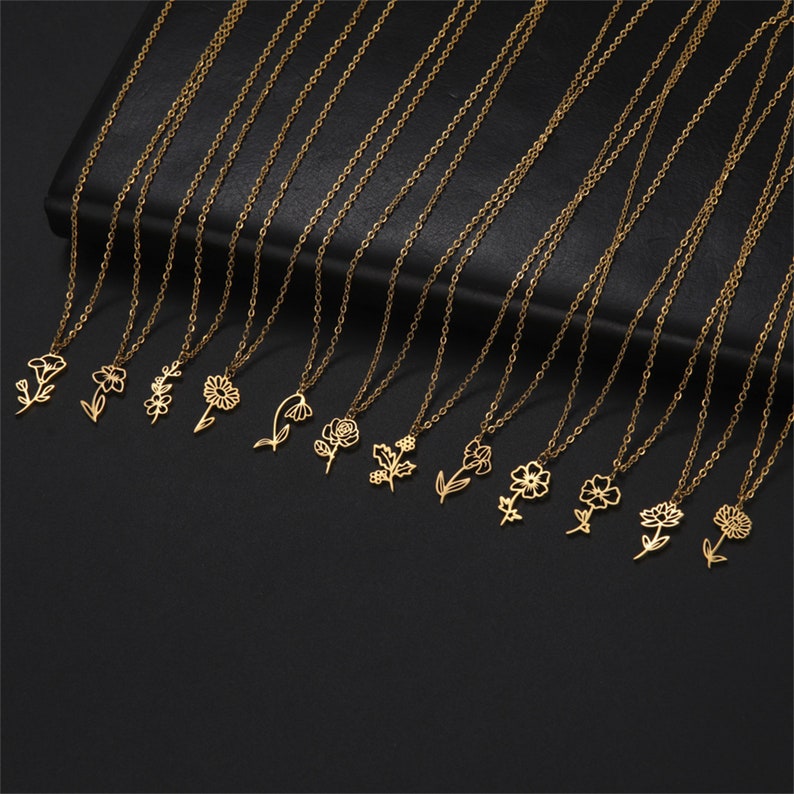 Every flower is unique and so are the ladies standing by your side and in your life. These flower necklaces all have a special meaning and  symbolize everything from love to prosperity. Plus, it's a super cute way to add a personal touch to your jewelry or accessories. It's the trend that's blooming this year
Your bridesmaids have been by your side through thick and thin, now its time to thank them for always being there for you.   This extravagant bridesmaid gift box features a variety of stylish items, to make your personalized gift one of a kind.
These high quality cotton floral bridesmaidpajama sets make a great gift for any gal in your bridal party!
Personalize each one for your bridesmaids.  Available in 3 different colors. colors and will be perfect for your bachelorette party, bridal shower or for getting ready on your wedding day.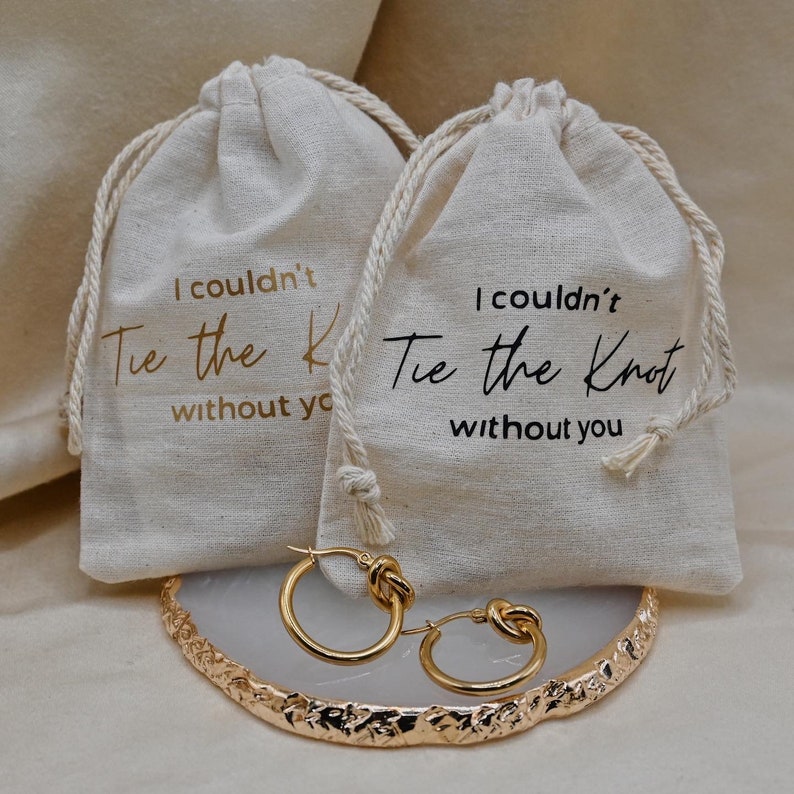 The perfect gift for your bridesmaids is here! 'Tie The Knot Bridesmaid Kit' is the gift you've been looking for. Being a bridesmaid is a commitment. Let's show these girls how much you appreciate their love and support with these beautiful and unique Bridesmaid Kits.  A gift that will be cherished and used for years to come.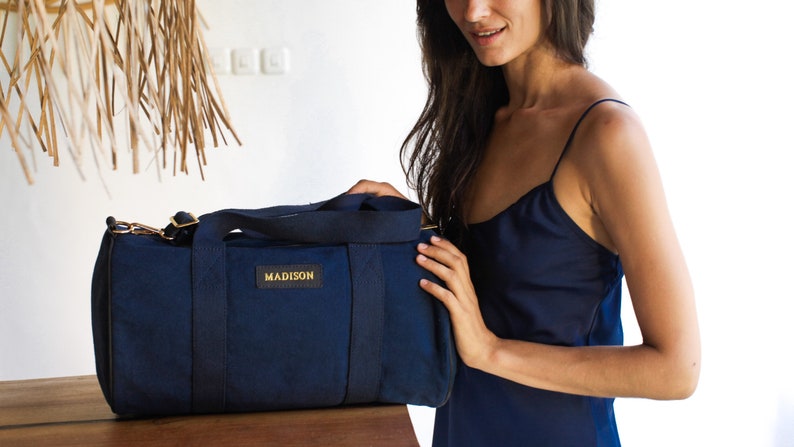 This cute and rounded duffle comes with accents in Genuine Leather. From the soft and smooth leather button clasp closure to hold onto, to the heat embossed personalized leather label, it's a perfect gift for you and your girls whether it's going away for a weekend, heading to your destination wedding, or spending a week on the road, your ladies will love this bag.
Pop the cork, it's time for a toast! Filled with bubbly bear treats, this box has everything but the champagne. This sweet bridal party gift set includes everything she'll need to  help you celebrate and help her relax!  From faux fur slippers, a silky satin robe and a champagne flute waiting to be filled with bubblys!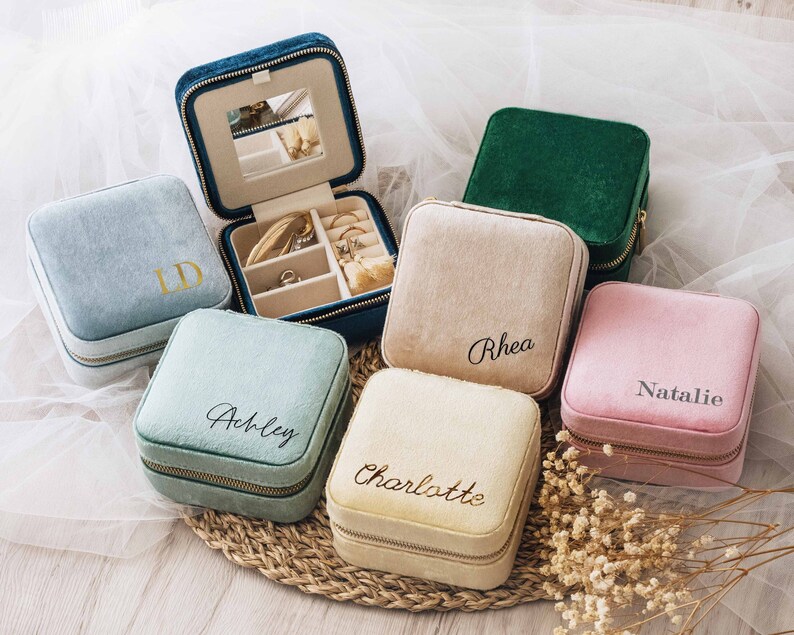 Custom Jewelry box is a perfect gift for bridesmaids and personalization makes it more special when you are going to surprise someone with maid of honor proposal. This box can be used to store several rings, earrings, and dainty bracelets or necklaces and is perfect for travel!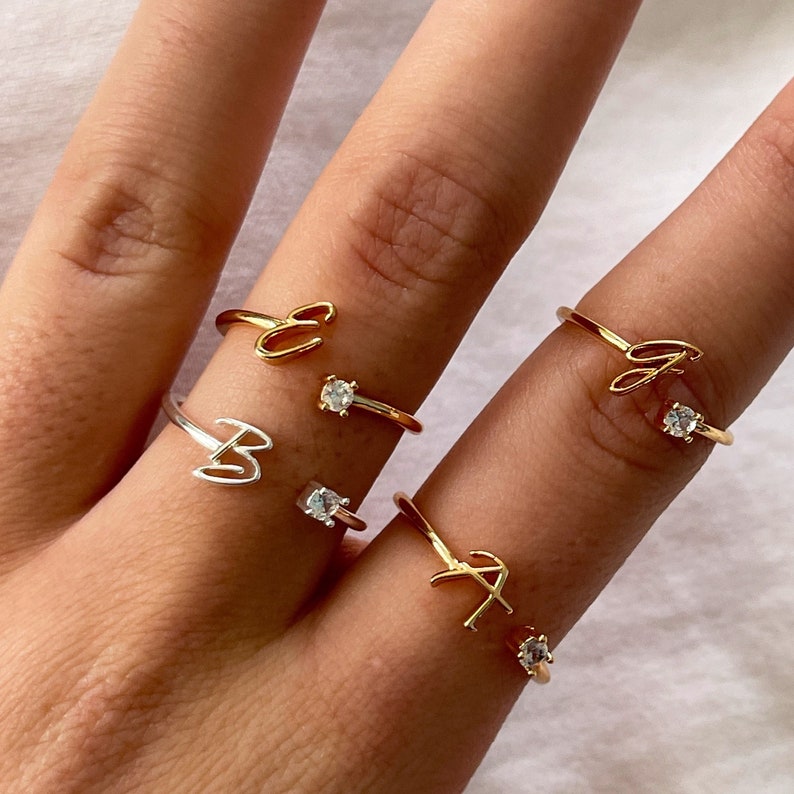 These rings come in silver and gold and in all letters so everyone can match! These can be worn throughout the entire bachelorette party, rehearsal dinner, during the wedding, and even on the honeymoon and beyond for guests and the bride! Bridesmaid jewelry that is unique and perfect for a bridesmaid proposal box.
Hard-working women need the time to relax and reset. We know that your closest friends are the most hardworking people you know, that's why you want them as your bridesmaids. As a way to propose to them and give them what they need to relax, gift them this luscious gift box!
Treat yourself and your bridesmaids like the princesses you truly are. The Royal Satin Robe is so luxurious, it'll make any woman feel like royalty the moment they put it on. That's what you and your bridal party deserve on your special day!

This buttery-soft satin robe gently flows and falls to flatter princesses of any size. It's so soft, you might not want to change into your wedding clothes! Make your choice of six luxurious colors to mix and match among your bridesmaids, and have each robe custom embroidered with their initials on the front and wedding role on the back. It's the perfect bridesmaid gift to wear on the day of your wedding and beyond.