If you're planning a summer wedding, you'll want to make sure your bridesmaids have everything they need to stay stylish and comfortable. One great gift idea is a chic tote bag that they can use to carry their essentials throughout the day. Here are 20 options that are sure to please.
A personalized canvas tote bag is a great way to show your bridesmaids how much you appreciate them. You can have their names or initials embroidered on the bag, or even a special message. This option is not only practical, but also adds a personal touch to the gift. Plus, your bridesmaids can use it long after the wedding day as a reminder of the special bond you share.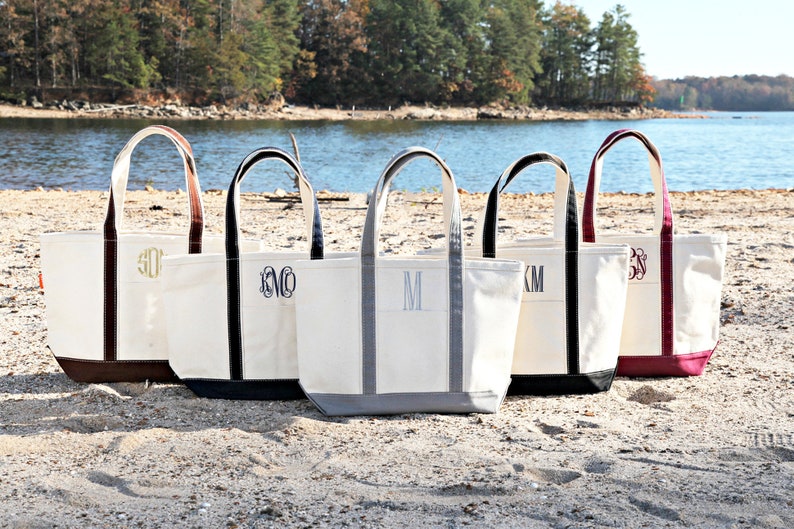 A large beach tote is the perfect addition to your beach bachleorette party. Customize the bag with a monogram letter and then fill the bag with Summer necessities like sunglasses and a towel for the perfect tote!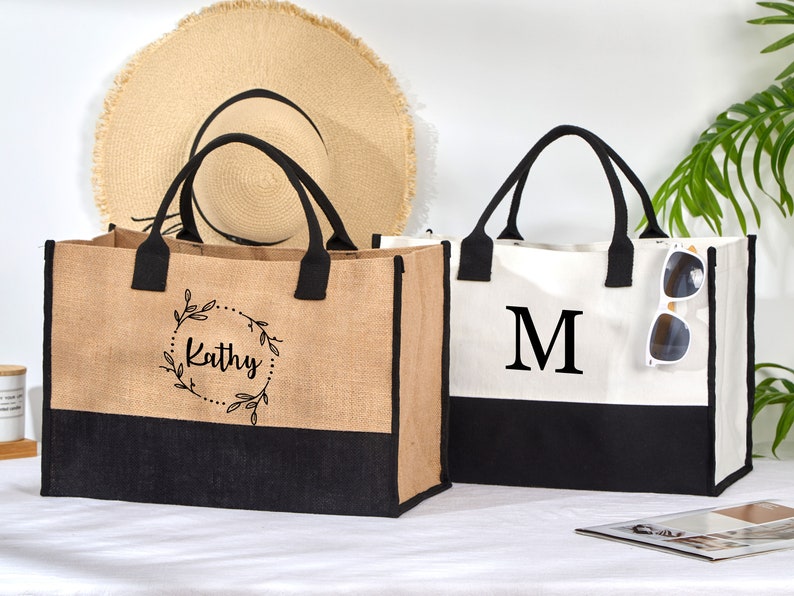 Make a special bridesmaid gift for your bridesmaids! This tote bag would make a perfect gift. You can customize the bridesmaid's name or the bride's name, it will be very meaningful. Perfect gift bags with handles for weddings, bridesmaids, birthdays, celebration favors, party favor bags; suitable for women as travel bags, DIY crafts.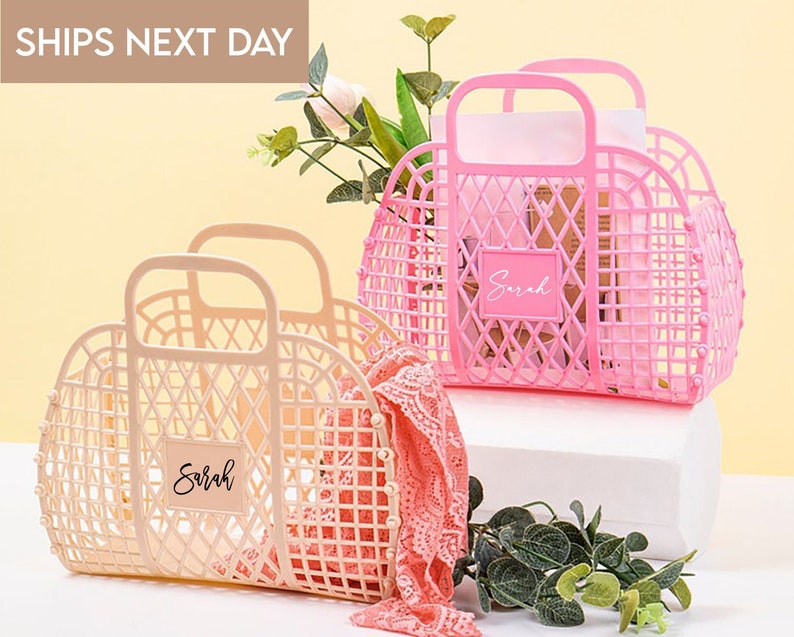 Handmade jelly bags are suitable for you, your bridesmaids, and flower girl! This would make the perfect addition to your beach bachlerotte party. Personalize the bag with your squads names, and then fill it with their favorite beach items.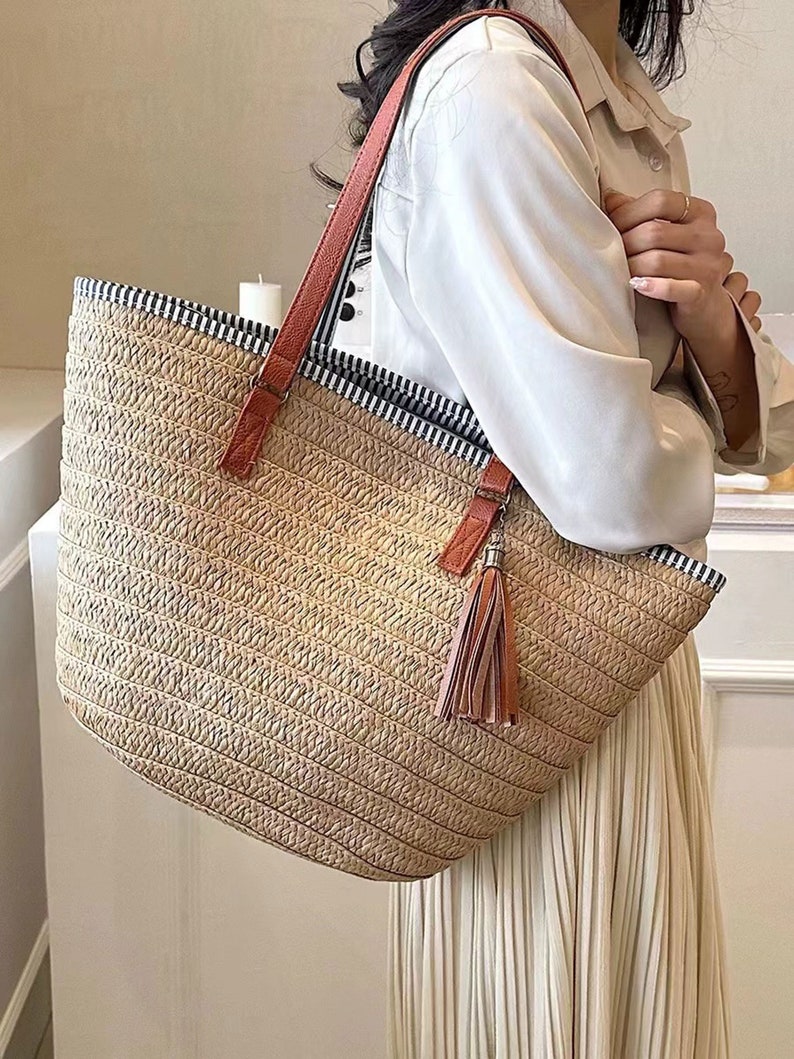 Are you looking for a special and unique gift? Look no further than these straw beach bags. These gorgeous bags are perfect for a variety of occasions. Fill the durable bags with whatever gifts you may like and it will make the perfect addition to your Summer wedding. 
This adorable tote will make your bridesmaids want to set sail! The ahoy sailor tote is fun, flirty, and stylish nautical. It features a bold oversized stripe print, rope handles, and gold accents that will add pizzazz to any outfit. Its large size makes it functional for any occasion. Choose from three colors, and fill it to the brim with small gifts! 
A personalized bridal party tote bag is a stylish way of gifting her favorite items, or a thank you gift to your bridesmaids! Its a large enough bag to be used at the beach or will make a bold statement for a GNO. 
For your dream tropical wedding! Keep your gals excitment alive as you hand each of them a jute beach bag personalized with their initials in a pretty white vinyl lettering. It comes with leather handles, a zipper closure, and an inside pocket. Before they use it for their girl essentials, fill the bag with her favorite items, or even items she can use on your wedding day! 

Its time to party! You girls have worked so hard to get this wedding to be perfect, and now all thats left is to have fun with your girls. Get the party started with these large Cabana beach bags. These bags are heavy duty and made to be used. Bring this bag wherever you go to get the most use out of it, and fill it with all of your essentials. 
These beach bags are a trendy and cute way to hold all of your necessities this wedding season. Whether it be to the bridal shower, the bachelorette weekend, or the wedding day, this bag is lightweight, stylish, and functional for you and your girls to carry around.
Gift something bright and fun to your bridesmaids with this vibrant weekender bag. Our Bold and Beautiful Tote bags are a stylish product with high utility. The rugged edges of the bag will give your ladies a chic appeal. The bags have a thick gold zipper and are lined in a cream canvas material, and fringe edges for added flair.
These tote bags are perfect for your bridesmaids if you are planning on having a beach-themed wedding. Get your bridesmaids a gift you know they'll remember your special day by with these unique canvas totes. Pick from our variety of styles so that each of your bridesmaid's personalities can shine through these totes. Thank them for all the support they've given, they deserve it!
A large, chic tote bag is a must-have accessory for any woman on-the-go. Its gold metal accents, stark black-and-white style and oversized shape make it sophisticated and functional - while its fun XO pattern on the inside lining add a pop of personality. A zippered main enclosure and multiple inner and outer pockets make storage and organization a breeze.
Get your girls something that they can show off on their way to your wedding. These personalized nylon tote bags will have your girls jumping with excitement when they see the quality gift that you have given them. After the wedding, they can use these totes wherever they go!
Gift your girls a trusty bag that is perfect for organizing all of their beach necessisites. The shoulder straps make this bag easy to carry, and would be a perfect addition to your beach bachelorette party. Fill the compartments with a water bottle, sunscreen, and anything else they will love!
This is a traveling essential for your honeymoon trip. Its extra large capcity will hold anything the bride may need. The waterproof material will keep her away from any troubles. Fill the bag with her favorite goodies and she will be ready to honeymoon!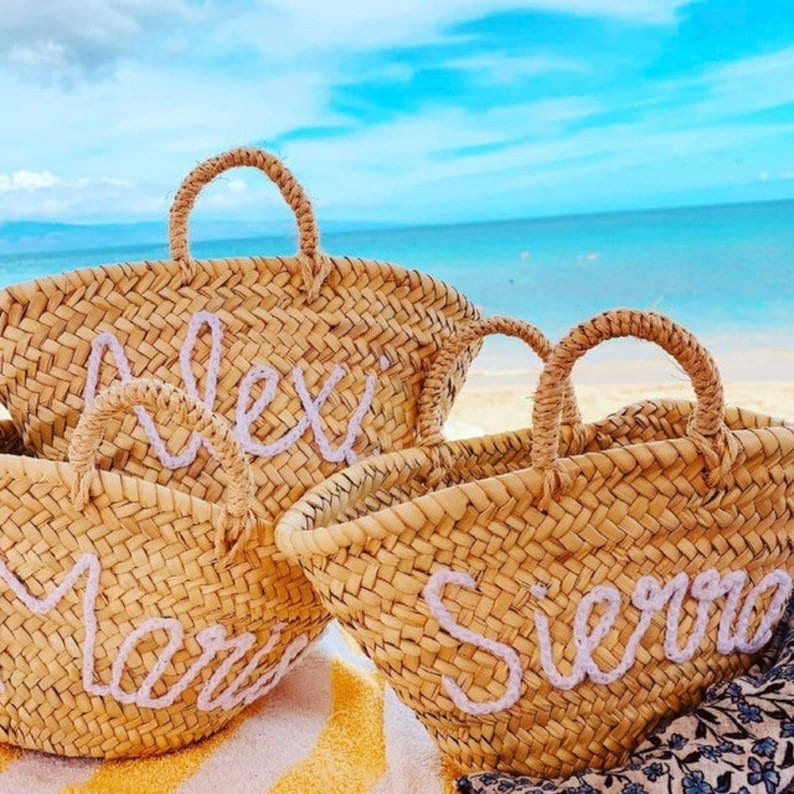 This handbag is the epitome of elegant and beautiful. Use this sleek bag for any occasion from a bridal shower, to a beach day or picnic. It adds a beautiful touch to any outfit.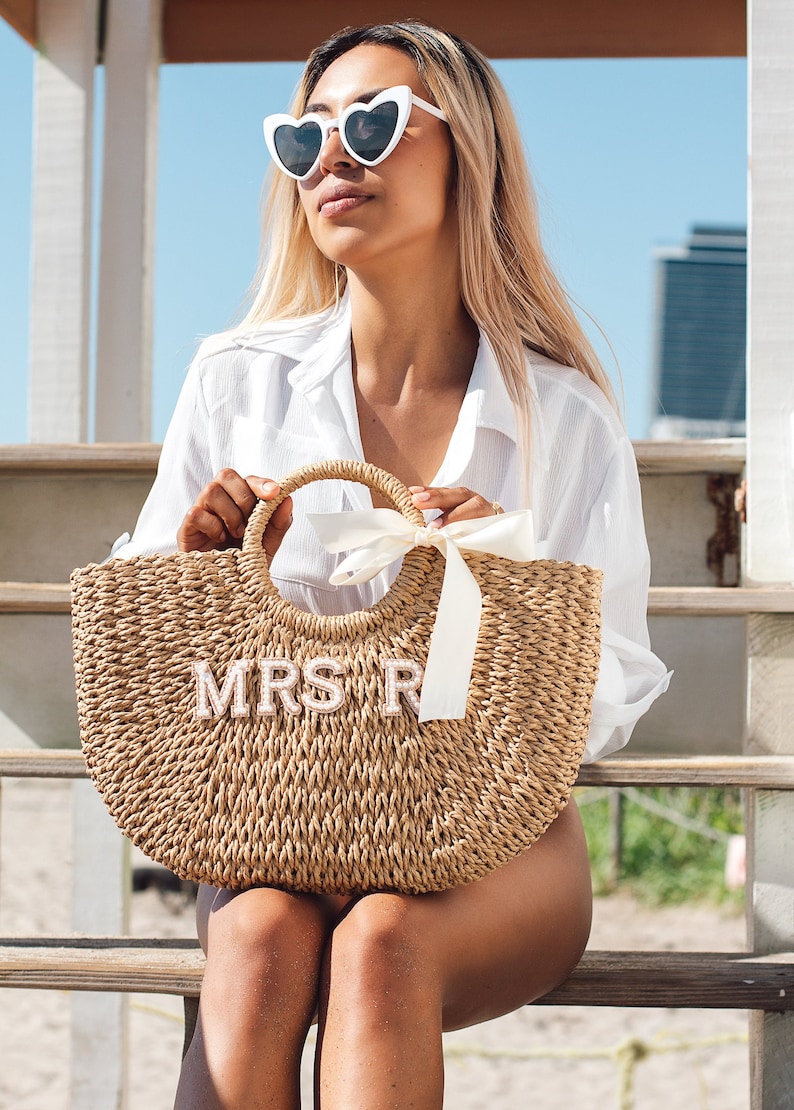 Gift the bride with this special straw bag. This bag makes a beautiful statement to any outfit and will for sure make her feel special. Customize the bag with her new last name for a unique touch. Fill the bag with all of her favorite gifts to make it the perfect tote! 
Tuck all your necessities in this attractive, personalized, washed cotton tote. As comfortable as your favorite jeans, the tote is available in perky pastels with handsome brass hardware and accents. A comfortable double strap makes it easy to carry on your shoulder and the outside pocket is ideal for storing your cell phone or keys. Take it to the gym, beach, or park or use it as a purse.
These beach bags are a trendy and cute way to hold all of your necessities this wedding season. Whether it be to the bridal shower, the bachelorette weekend, or the wedding day, this bag is lightweight, stylish, and functional for you and your girls to carry around.
These girls have been your best friends for life. Let them know how much you appreciate them by this adorable straw bag and stylish sunglasses. Your ladies will bring this bag and sunglasses everywhere they go leading up to your wedding day, and for years after while thinking of how special you made them feel on your big day.